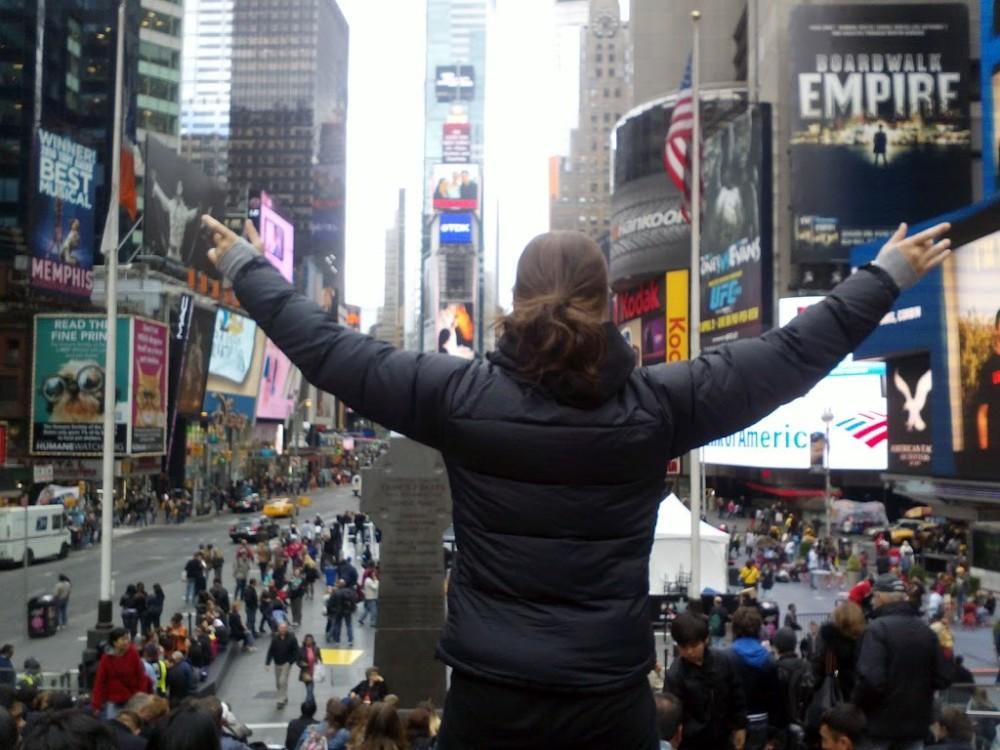 We spent 4 nights in New York in April, staying at the
West Side YMCA
by Central Park which was excellent location wise and having the YMCA gym downstairs was great for some much needed exercise and group fitness classes.  The shared bathrooms were however the worst we encountered in any of the hostels stayed in across the states, and the bunks lacked both safety rails and a ladder which must be tough for older people staying there.McLaren's, the pub on How I Met Your Mother is supposedly based on a pub on West 55th Street called 
McGee's
 which features HIMYM paraphernalia. On the way there for a drink the night we arrived we came across crowds outside the Trump Hotel so stayed to see which celebrity came out. We weren't disappointed when it turned out to be Magic Johnson (though he didn't stop to sign anything).
We saw most of New York's major sites over two really big days. On the first day we saw the Times Square, the New York Library and the Empire State Building.We went up the Empire State Building late in the day and were lucky enough to see the view in daylight, at sunset and then at night.
From the Empire State Building in daylight
Sun setting from the Empire State Building
On the second day we took in the
American Museum of Natural History
, the Twin Towers site, Wall Street and the Statue of Liberty.One of the coolest things I saw in New York which I hope go global soon was a
new soda vending machine
at a Manhattan McDonalds which gave you over 100 drink options!