One wet London morning in August I googled 'Day Trips from London' as an alternative to staying inside all day.
I'd already visited 
Brighton and 
Bath from the resulting list so decided to visit one of the university towns. Somehow in my head Cambridge came out the winner over Oxford.


I caught the Tube to Kings Cross and purchased a same day open return ticket for £33.50. In Cambridge around an hour later it was still raining. I followed my nose to the main street and borrowed the wifi at a pub disguised as a cinema to work out where to go.
Down by the river representatives from competing punting companies fought for my business. Without being too interested I managed to barter the guy from Scudamore's price down from £16.50 (it's cheaper to book online than it is on the street!) to £10 on account of the rain and with the condition they could promise an umbrella, a blanket and a dry seat.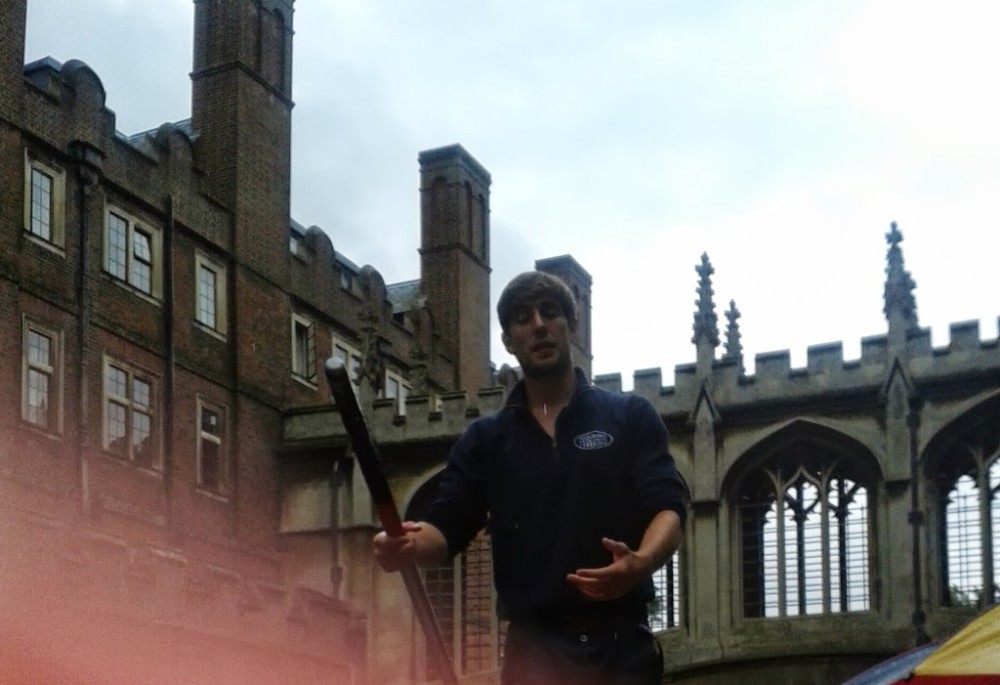 (Yes, my finger is caught in that photo slightly)
They came through on the deal and I spent 45 minutes on a tour of the colleges, some old and amazing, others built much later and hideous.
After the tour I wandered the streets for a while looking at the non-water facing sides of the colleges, the markets, shops, churches and gardens. It'd be pretty damn cool to call this place home (when it's not too grey and wet).