TripAdvisor has released its Top 25 Hotels in the World as rated by it's user reviews this year. I have not had the pleasure of staying at any of them.
14. The Grand Del Mar, San Diego, California
A Mediterranean vibed golf and spa resort. Rooms are available from around $474nz per night but as they're currently offering your third consecutive night free, now is a good time to go!
Where I stayed: HI Hostel, Port Loma
All the staff at the HI Hostel at Point Loma were extremely friendly and made an effort to get to know you. Pancakes were available for breakfast and home made meals such as BBQ Burgers or Pasta and a desert were available for only $5 all 3 of the nights I stayed. HI Hostels are alcohol free but there were cheap drinks nearby.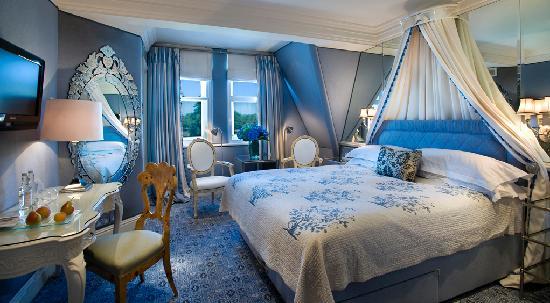 The Milestone Hotel boasts a Kensington address and two staff to every guest. It looks beautifully decorated but from around $891 per night it's several times the maximum price I'd pay for a hotel, ever.
Where I stayed: Various

I've posted before about the various shitholes I've stayed in in London but the nicest place I've ever stayed there was The Montcalm at The Brewery. It felt luxurious and I still use an umbrella I borrowed from the room.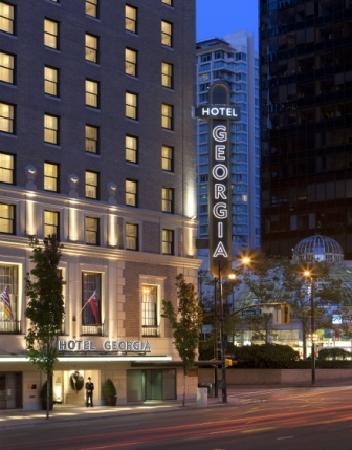 Mike and I happened across this hotel while we were out exploring Vancouver so it is truly right in the heart of the city. A beautifully restored 20's hotel which does not appear to have lost its charm with rooms priced from around $561nz per night,
I booked Riviera Hotel on Expedia, which is amongst a bunch of dated highrise hotels before the Korean end of Robson Street. Our first floor room was not cheap averaging $330 per night and it looked out over a carpark.




When our three nights were up we moved to The Sheraton at Vancouver Wall Centre (above) for the next three – an upgrade of two stars for very little extra money.
17. Four Seasons Hotel Firenze, Florence, Italy
There are multiple Four Season's hotels on this list proving the brands worth. The Florence hotel looks like a palace with ornate ceilings and beautiful gardens. From around $1365nz per night 
I would struggle to leave the place to see the sights!
Where I stayed: Hotel Franchi
Hotel Franchi was far from the newest or even most memorable 
hotel we stayed in on the Contiki tour I took in 2010. It was poky and old but then that's europe and so were most of the budget hotels we stayed in on the trip.
A couple of slats popped out of the bed when I sat down on it so I was pretty nervous about moving too much when I was sleeping as not to fall through it.
 The walls were also very thin and one of the couples on our bus clearly were unaware of this until breakfast the following morning…
Pictures from TripAdvisor. I'm can say I'm doing a little better on the Top 25 Hotels in New Zealand list having stayed at number 12 (Novotel Auckland Airport) and number 15 (The Skycity Grand Hotel).